Ashima sends Automator V13/8B
Ashima Shiraishi may be only 12 years old, but she climbs every bit like a champion adult climber. Not only is she smart, but she knows what works for her body and what beta will be best for her. A few days ago, Ashima arrived in Boulder, Colorado to climb with Paul Robinson and his girlfriend Alex Kahn. The duo, who filmed her last year in South Africa for Chasing Winter, are filming a piece on her for Evolv, her shoe sponsor. The threesome have been friends for a couple years and Paul and Alex have been trying to convince Ashima to come to Colorado to climb crimpy classics like The Automator and Jade. On her first day here, she was taken to Upper Upper Chaos where she climbed on some of the newly established boulders and tried Paul's new project, Wheel of Chaos V14/8B+, with him (photos seen below).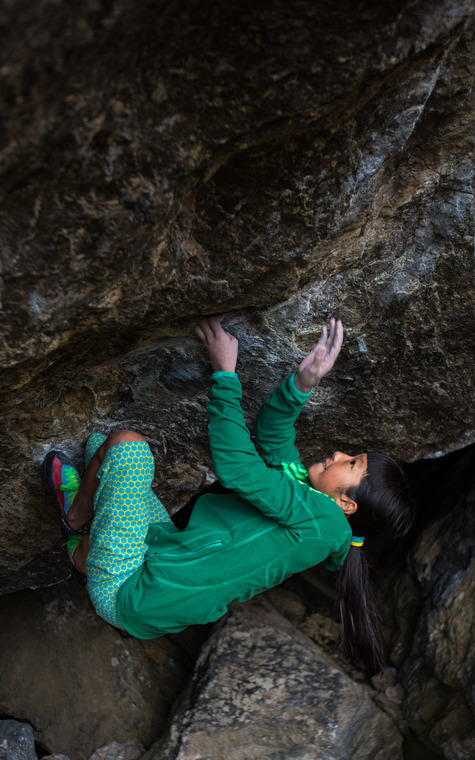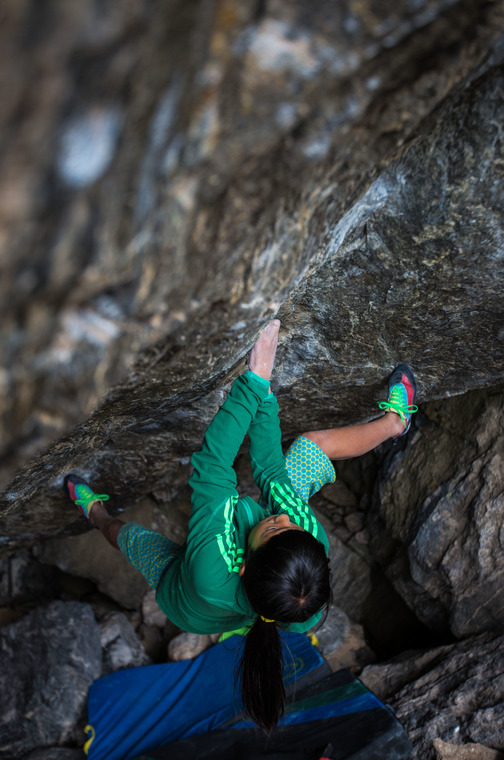 Having now only climbed three days in RMNP, Ashima has already climbed Sunspot Left V8/9, flashed Potato Chip and Tommy's Arete both V7, and made an impressive 2-day ascent of The Automator V13/8B.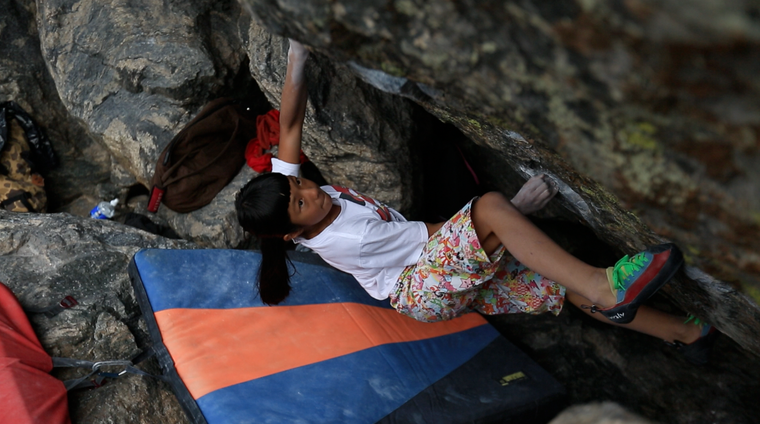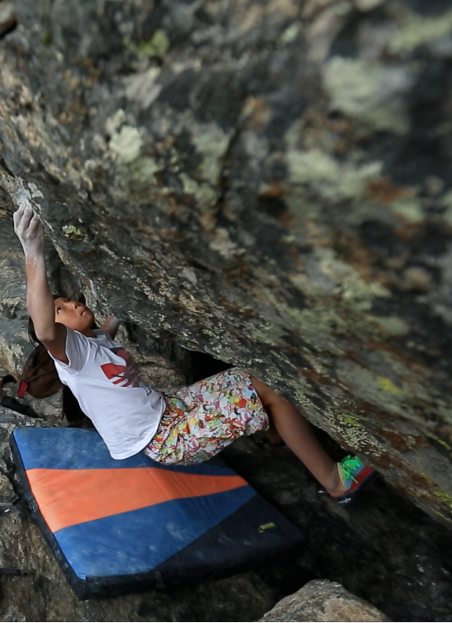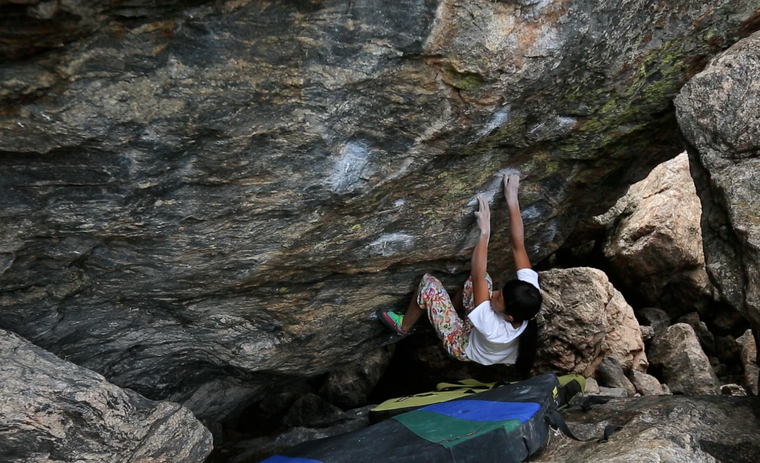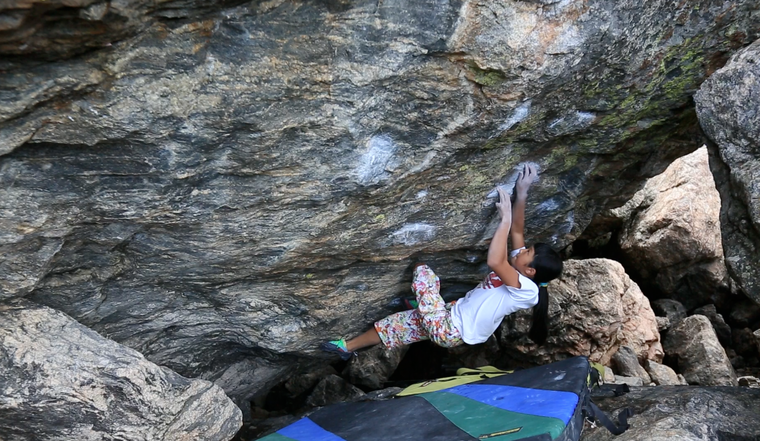 Ashima is the second female to climb The Automator; Angie Payne climbed the line in 2010, which made it the first female ascent and the first American female to climb V13. Ashima is the youngest climber to have done The Automator, boy or girl, and certainly has made one of the quickest ascents of anyone.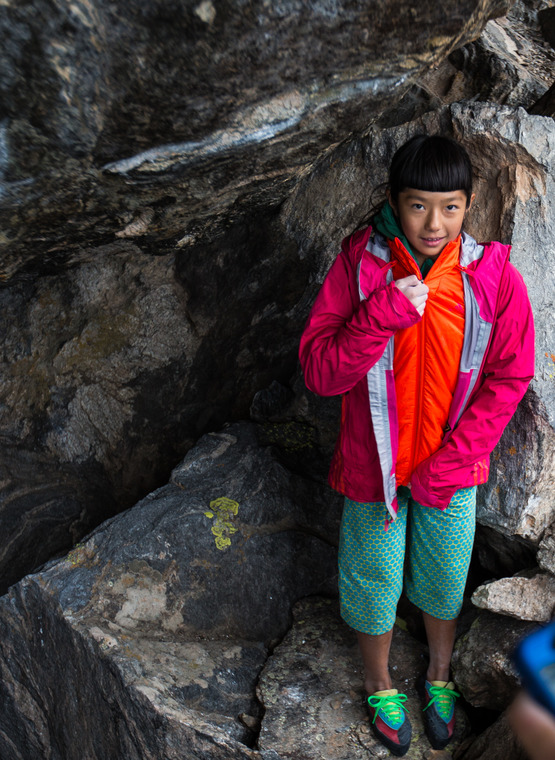 Ashima has almost two more weeks left in Boulder, Colorado and it will be great to see what she accomplishes while she is there. Stay tuned for the upcoming Evolv film of this talented climber.