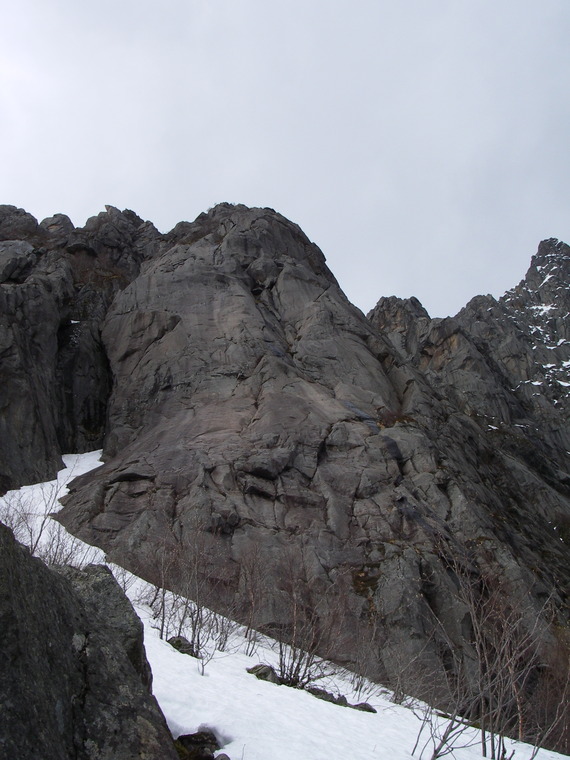 1
2
3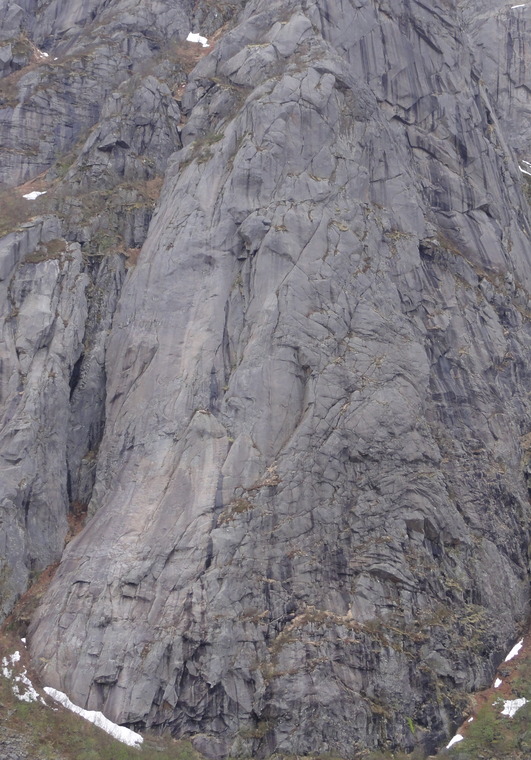 1
2
3
4
5
6
Myggapillaren 2 / 2
35 meters. Reach high to place a nut from below the roof. Start climbing on the slab next to the roof and move diagonally to reach the first groove at your right. After climbing the groove a couple of meters step to the next groove on your right. Bypass the grassy bit (from both sides bit runout but easy) and head straight up to a small belay ledge below the next crack.

35 meters. Climb the crack upwards until you reach a roof. Traverse below the roof to your right and then head up for the tree belay on a good ledge.

35 meters. Continue upward the grassy ledge that becomes a groove. Belay on a small ledge next to a bush when the groove steepens.

30 meters. Continue along the groove first up and then diagonally to your right. Belay on a small ledge where the groove curves.

45 meters. A fine pitch with sustained diagonal crack. When it ends trend left to gain a grassy ledge under the next crack. Belay here or climb 10 meters upwards it to reach a comfortable belay ledge under the offwidth crack.

45 meters. Continue climbing up the now steep groove and pass the first (small) roof from your right hand side. Climb up to meet another roof under which the route traverses to the left. At the end of the roof use flakes to gain a thin crack under a roof. Traverse left using first the thin crack and then some good holds. Soon you meet a groove that takes you up to a small belay ledge.