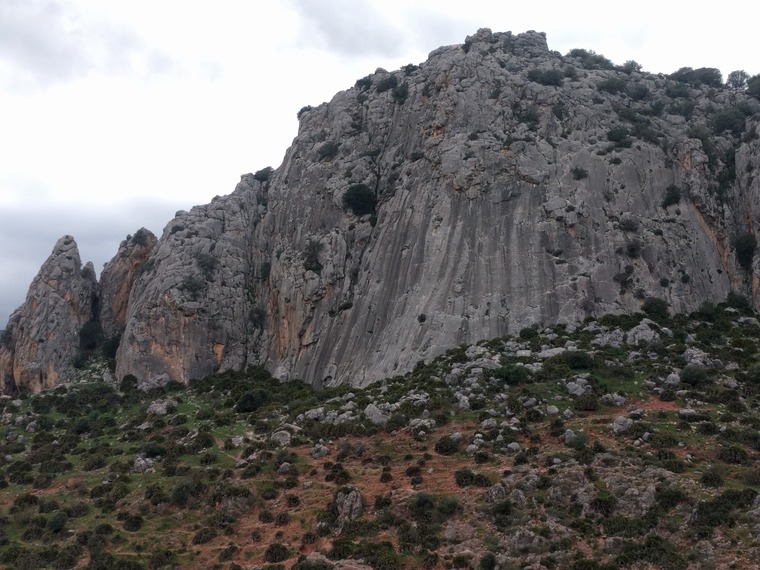 AI-Recommended products for this route
Acosa y derribo, 6a
Slab. P1: 6a (34m). Pass to the left of the obvious overhang. P2: 5+. Very good. Up to roof. Pull through on big jugs.
3 ascents logged
No differing grade opinions.
Ascents from public tick lists
the little roof on the 2nd pitch deserves the star. if descending on 50 or 60m rope from top of 2nd pitch, use the rings on neighboring climb to reach base in 2 abseil/rappels.