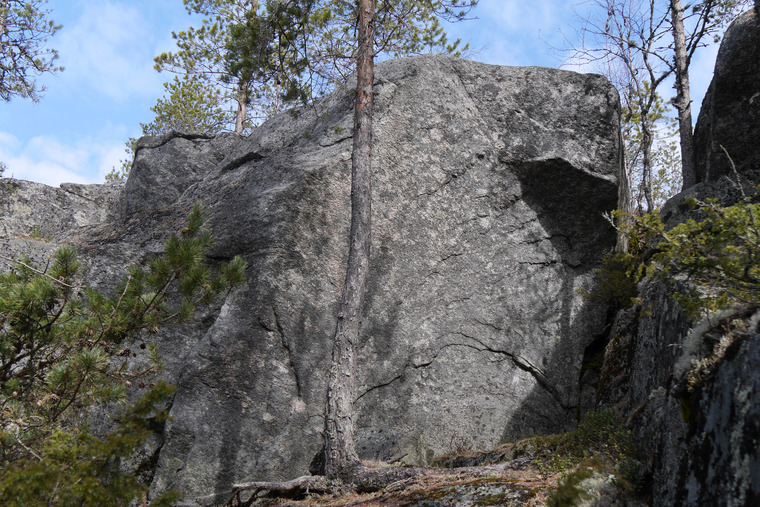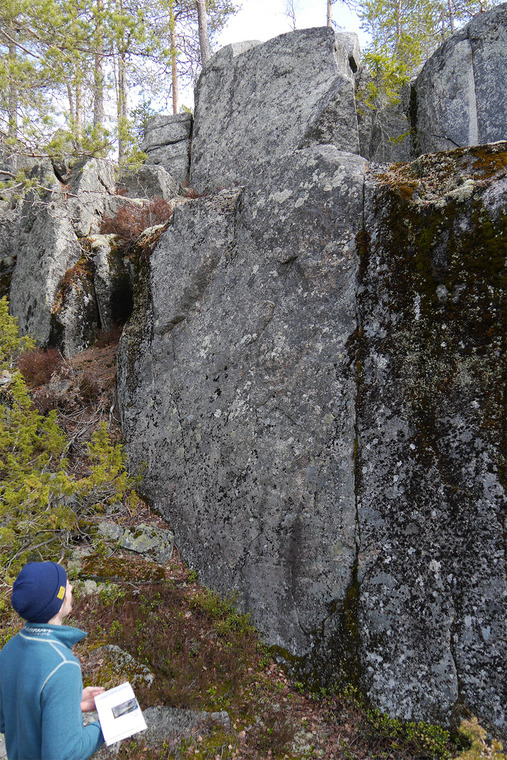 1
2
Man vs Slab 2 / 11
Long traverse and then finish up the left side.
1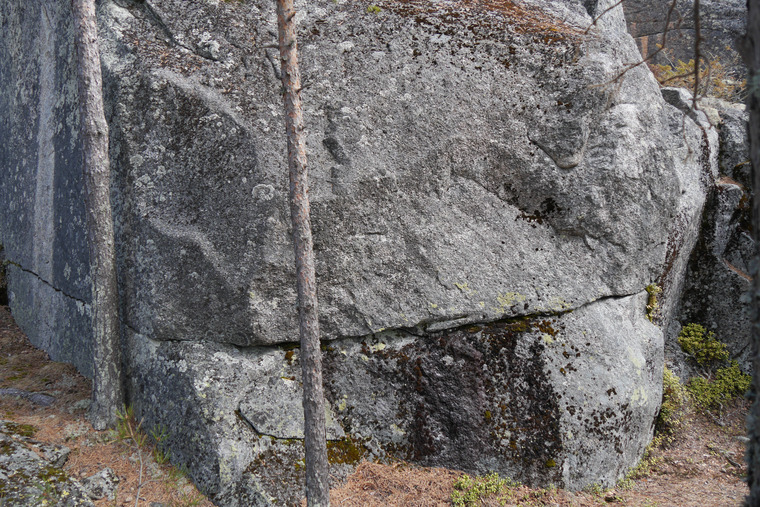 1
2
3
4
Man vs Slab 4 / 11
Standstart with no eliminations

Sitstart with no eliminations

Sitstart with arete eliminated.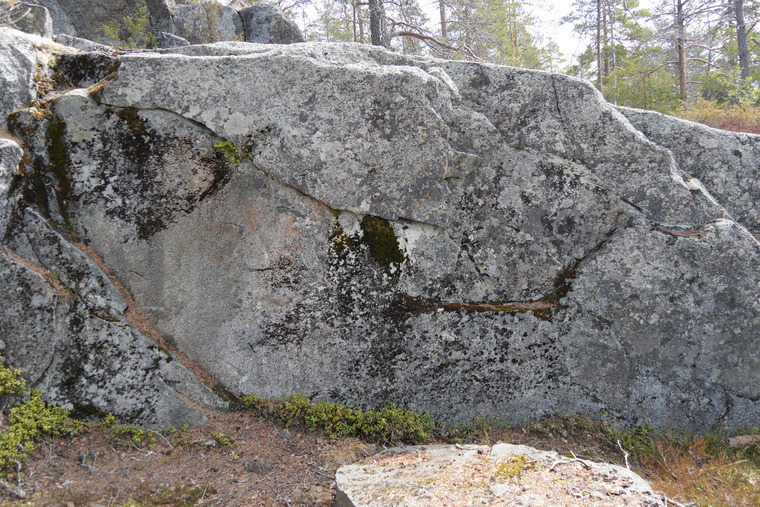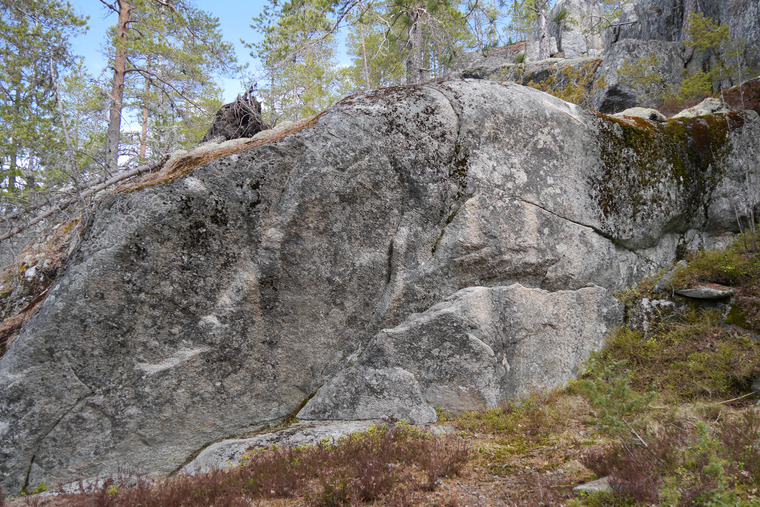 1
2
3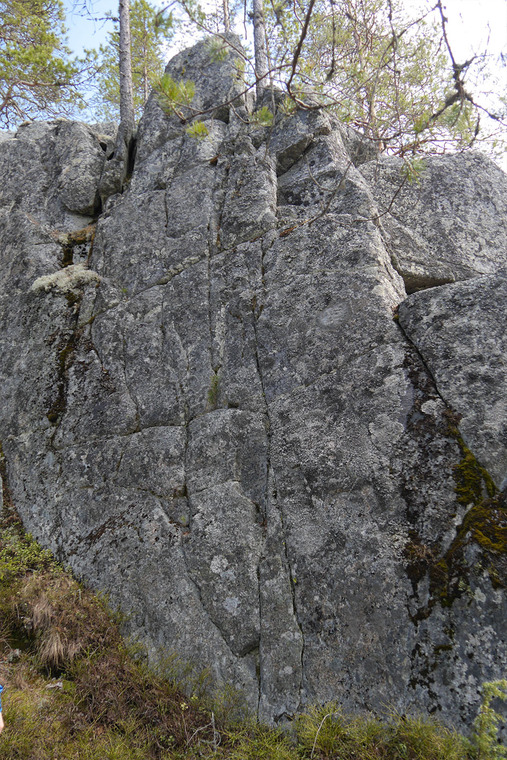 1
1
2
Man vs Slab 8 / 11
Sitstart as Booty trap but exit left.

Sitstart. Climb the crack through the roof. On hand on the chockstone.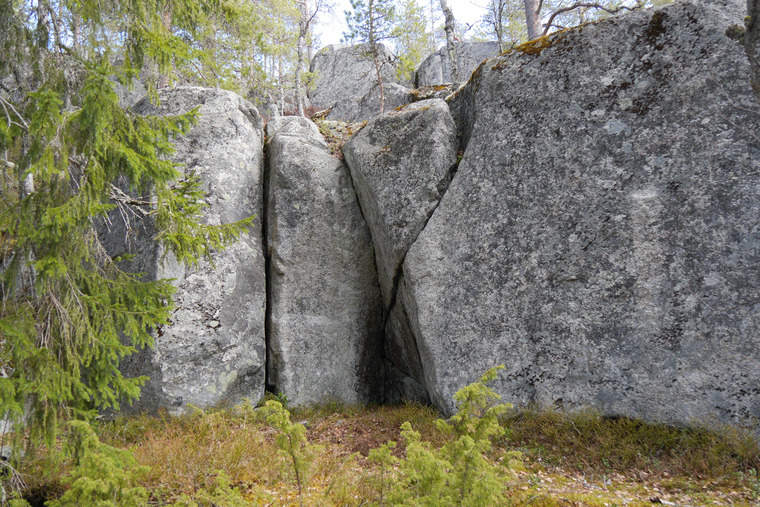 1
2
3
4
Man vs Slab 9 / 11
Sitstart in a corner.

Straight up. 7B originally but the cruxcrimp is said to be even worse now.

Start on crimp, then out to the right via the arete.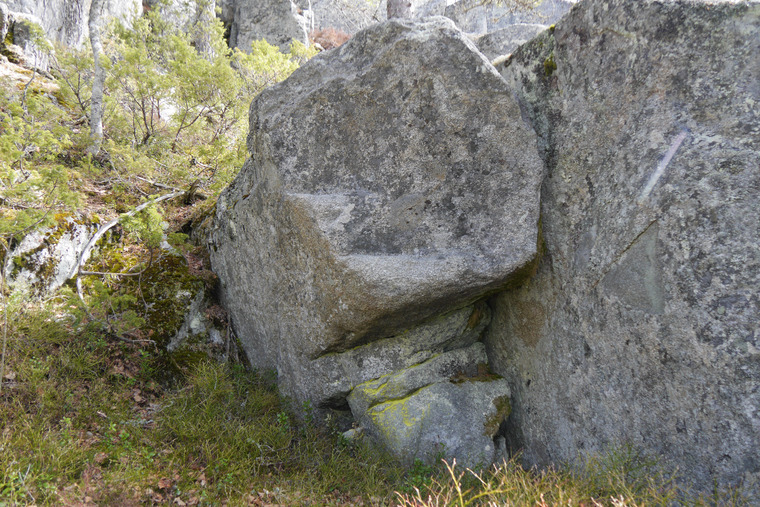 1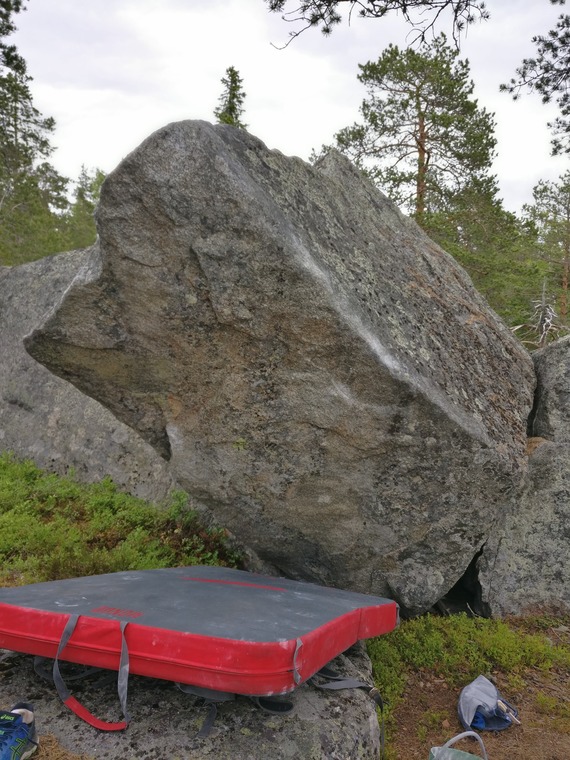 1
Skravelsjö
The area is access sensitive!
Accessen är känslig. Vänligen respektera allemansrätten, borsta ej fram nya problem, ta bort kritmärken, plocka upp ditt och andras skräp samt håll låg profil vid vistelse på området.
----------
The area has sensitive access. Please respect the nature, do not create new problems, remove tick marks, pick up your and other people's junk and keep a low profile when entering the area. Good behavior guarantees the access also in future.