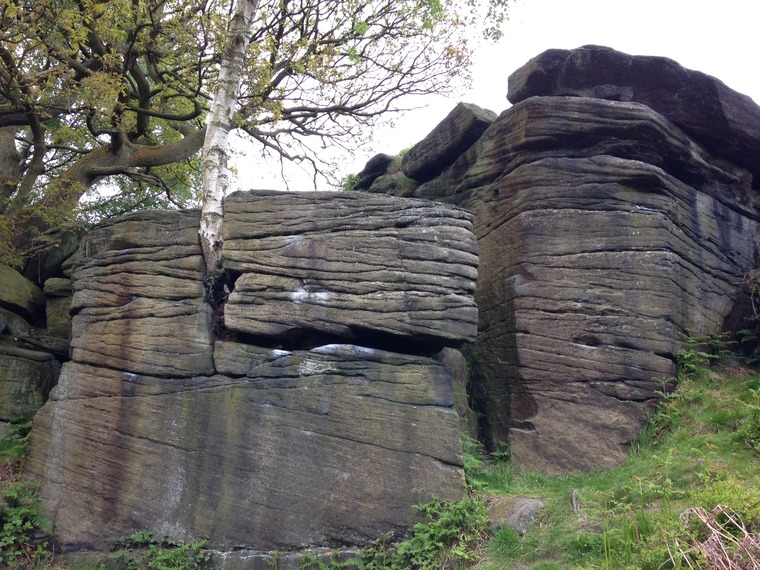 1
2
3
4
5
Dogs Dinner/Christine's Horror Area 1 / 3
The left wall without the arete

The wall through the good break no arete.

Left arete on either side

Classic route up the face is best enjoyed eliminating holds on the aretes - though not much harder.

The right arete will put you in an awkward position at the top - if you let it... CD B1 P5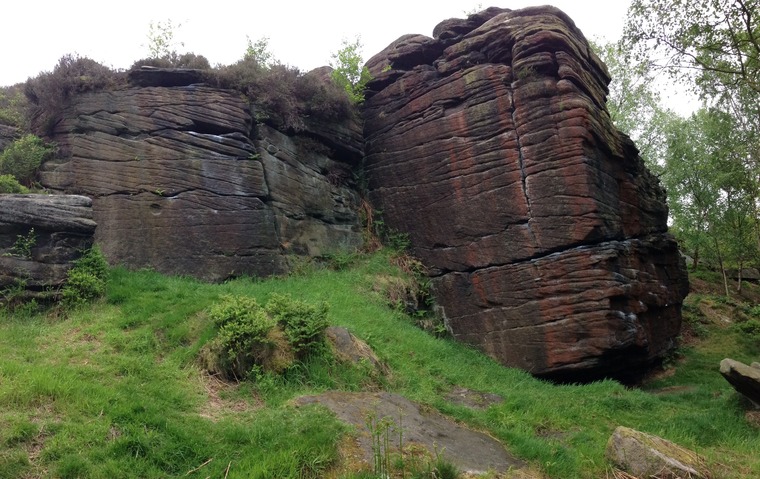 1
2
3
4
5
6
7
8
9
Dogs Dinner/Christine's Horror Area 2 / 3
The small wall just left of the crack through big hole/break - crux top out.

Climb the wall just right of the corner through the often foliage filled break high up. CD B2 P2.

The wall to the left of Kestrel Crack is full of positive holds and trends slightly left as you ascend. CD B2 P3

The classic highball crack is enjoyable direct or as a layback on either side. CD B2 P4 & TC A2 P3.

SDS under roof then traverse right through good holds rising rightward to the ledge at the far right end - top out here.

The exposed arete on either side.

SDS under cave and climb the wall just right of the arete avoiding the holds on it.

The wall just right of the cave trending rightward to the corner above

Climb the wall using the flake above the Christine's Horror graffiti - trends slightly rightward to finish.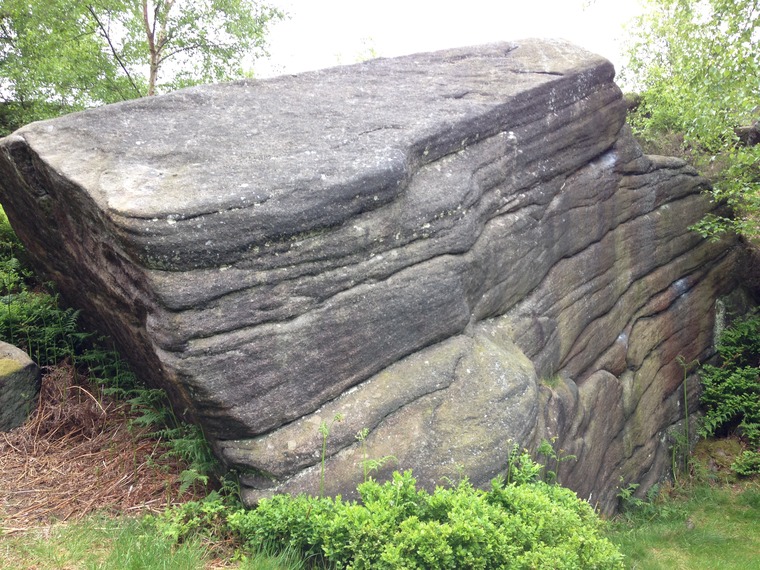 1
2
3
4
5
Dogs Dinner/Christine's Horror Area 3 / 3
From left or the arete rock over onto the slab. Mantel practice? CD B3 P1

Traverse right to left on slopers

On the low block below Christine's Horror. Mantle the nose and walk up the slab.

Up the easy scooped wall using anything.

On the far right of the boulder just before the tree, climb the wall straight up on slopers only. CD B3 P5.