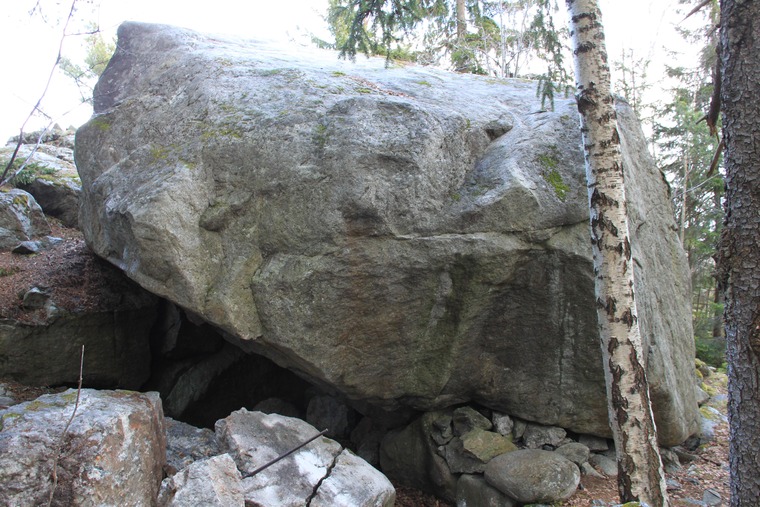 Teknikatess ss, V5+
Sitstart with your hands on underclings and your feet on the stone with the white mark. Dyno to the startramp of Teknikatess then exit.
Grade opinions
The bar chart shows the number of ascents logged with a given grade opinion including both private and public tick lists.
Automatic grade updates
Automatic grade updates are based on grade opinions from at least 5 different tick lists. Only automatic updates are listed here. Manual user edits are not included.
2013-04-18: V5+ => V6

Video beta
Pär climbs Teknikatess SS
Ascents from public tick lists