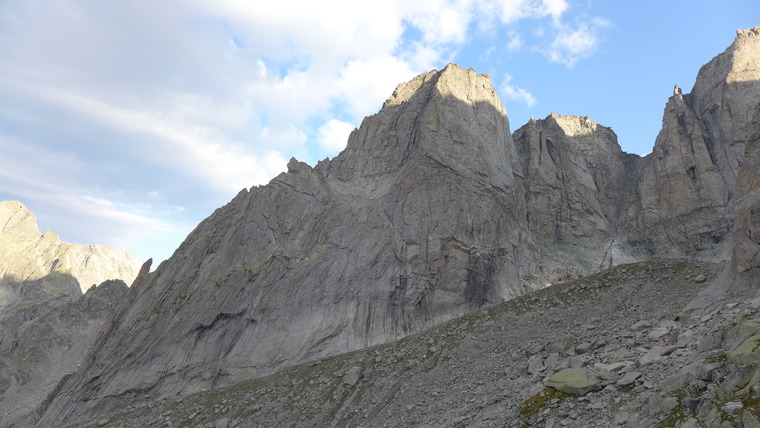 Inschallah, 5.11a
17 pitches, 680m, most pitches well bolted, higher up, there's one pitch that has bolts half way and then a few more with just 1-2 bolts per pitch. All the stands are bolted. Take a few friends, 4-5 is enough, and maybe a set of nuts.
1 ascent logged with grade opinion 5.11c.
Ascents from public tick lists

A very good route, asked for sport, got also some trad with long distance between protection. First pitch super difficult, even did fall on trad piece there - protect early.
Public to-do list entries