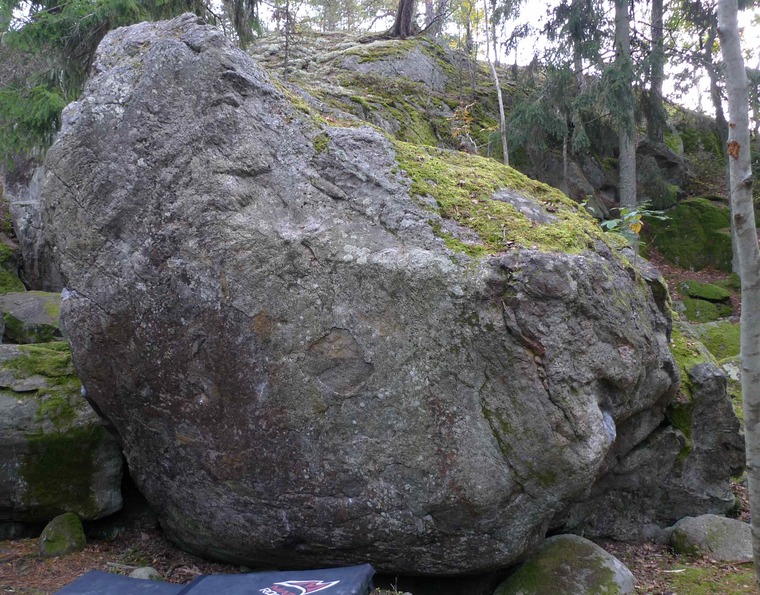 1
2
3
4
5
6
7
8
9
B - Vandrarenblocket 1 / 1
Pusher, standing start

SDS. Start with two hands on the crimp and follow the arete to the top.

SDS. Start in the two crimps, catch the sloopy edge and top out.

Start in the good holds, left from the sloopy ledge. Follow the sloopy ledge to the top.

SDS. Sit start in the bad sloopy holds, climb in to the start and join "skämt o sido".