Overview
"Resting on a forested hill in Mosjön, north of Örnsköldsvik, is one fantastic boulder, one quite fine boulder, and a few less interesting boulders and faces; offering high-quality steep bouldering on high-friction rock with comfortable holds. Many boulders that were brushed and climbed when the area was being explored has now grown moss on them so for some of the less climbed boulders you will need to brush some, we have written (Brushing needed) on those particular ones. If you have contributed with som brushing on any of those, please leave a comment on that problem so we can remove the tag."
— team Umeåklättrarna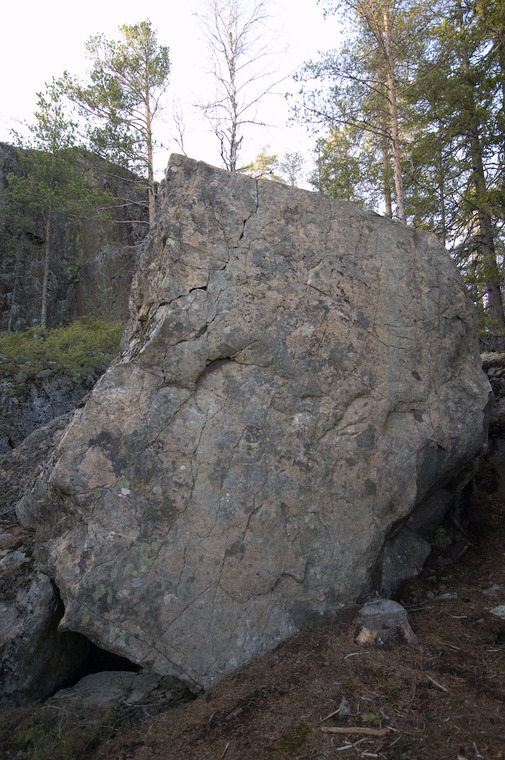 1
2
3
Linedanceblocket (L) 1 / 1
Without the arete to the left.

Sitstart. Around 5c-6a and a considerably better problem from stand.