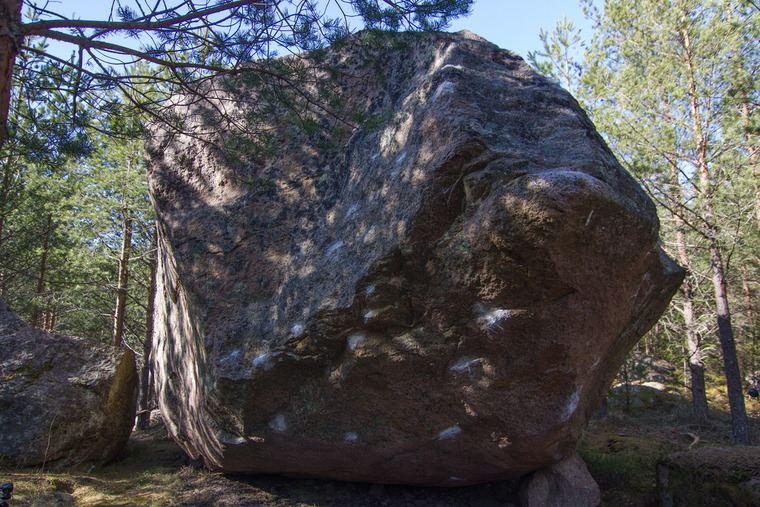 3 ascents logged
No differing grade opinions.
Ascents from public tick lists

Ville klättra voodoo men den hittade jag aldrig, sen ville jag klättra rhythm men hade bara en padda så det blev denna istället. Passade mig.

Took a good few tries to get the first move to stick to get to the beefy shoulder move, which felt a good deal easier than last time I tried it. Got a splitter. Had a fall from wet holds at the last move, so almost gave up. But turned up the anger a bit and delicately wrestled my way to the top.
Public to-do list entries