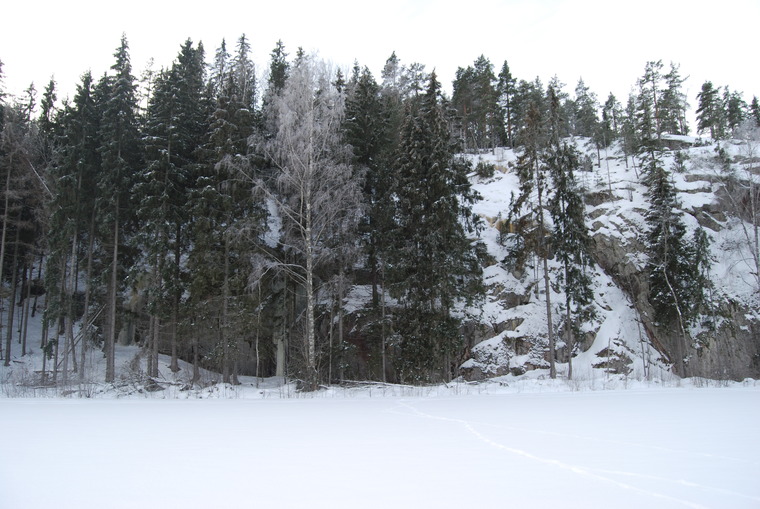 AI-Recommended products for this route
Ei koivuja, 4
Follow a mini dihedra to the ledge and from there the corner crack with increased difficulty to the top. If the top bulge feels too scary or hard, an easier exit is possibly by a nice traverse to the top portion of Kaksi Koivua.
1 ascent logged
No differing grade opinions.
Beta
C4 #3 might come in handy
Ascents from public tick lists

Thin start, to mossy center section (now cleaner & easier to protect) to lovely struggle at the end.