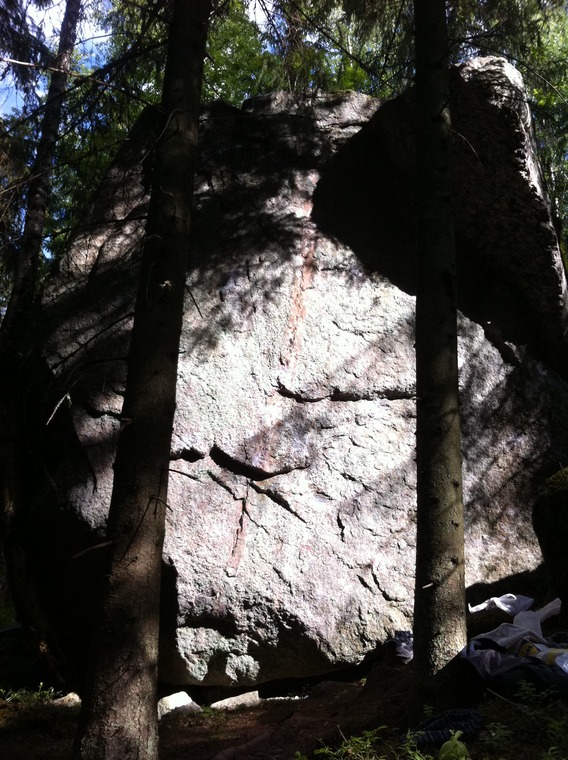 1
2
Popino 1 / 2
Middle line on the tall face. A beautiful oldschool crimpfestival. Follow a trail starting from the end of "Kanervatie". After about 200m and after the trail goes a little uphill you see the Popino boulder on the left. its about4,5m height. Be sure to have a Pizza from "Popino" after a tick. FA: Timo Toivonen

You may start from sit but it doesnt add anything. FA started from under the start of overhang from a big in cut slot. So pick your start and go for it.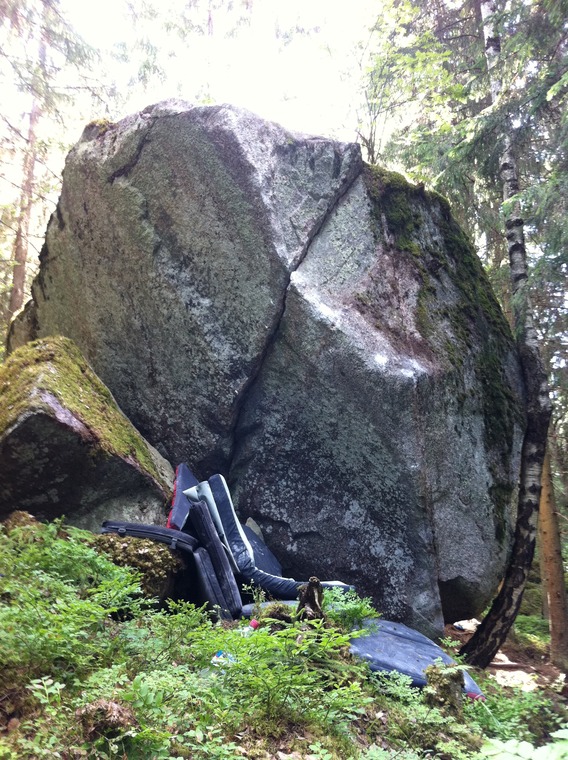 1
2
3
Popino 2 / 2
stand start and climb the arete do not use any holds to the right of the arete.