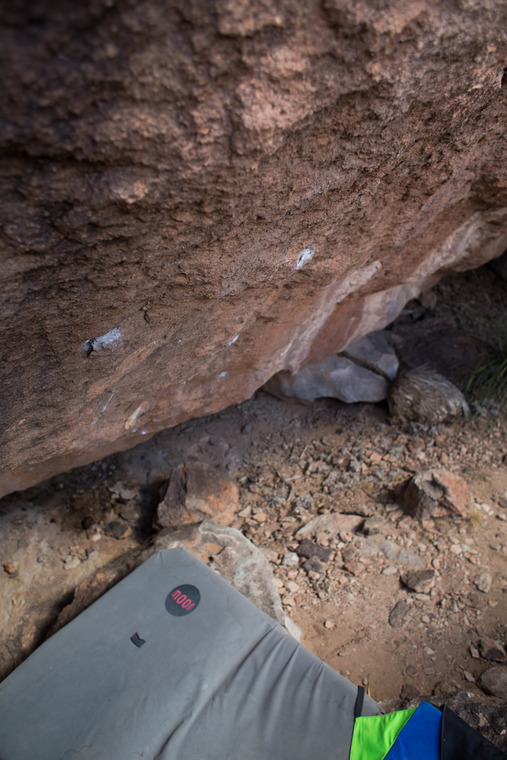 3 ascents logged
No differing grade opinions.
Ascents from public tick lists

Behind dragon fly in the Dragons Den... a perfect 45 degree wall with bullet proof stone. Start on left hand gaston and right hand sidepull, move right to a sidepull then climb the obvious face on sharp holds... nagual duece. No idea how hard this is. felt harder than terre de sienne but went down quickly. repeaters will decide...