Overview
"Caley Roadside & Caley Crag are steeped in history with many brilliant test pieces and iconic lines. The climbing here is hard and often preferable in colder months as the 'jungle' subsides. However climbing across the grades and good circuits or projecting days are guaranteed. Both Roadside, Crag and The Satellite Boulder are documented here."
— Team #YorkshireGrit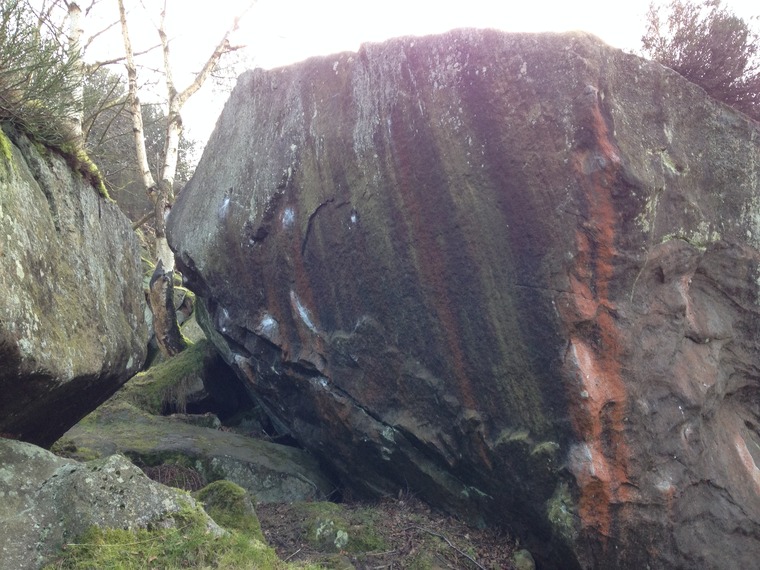 1
2
Otzi 1 / 3
CD problem 7

Traverse left along the lower break and around the bulge.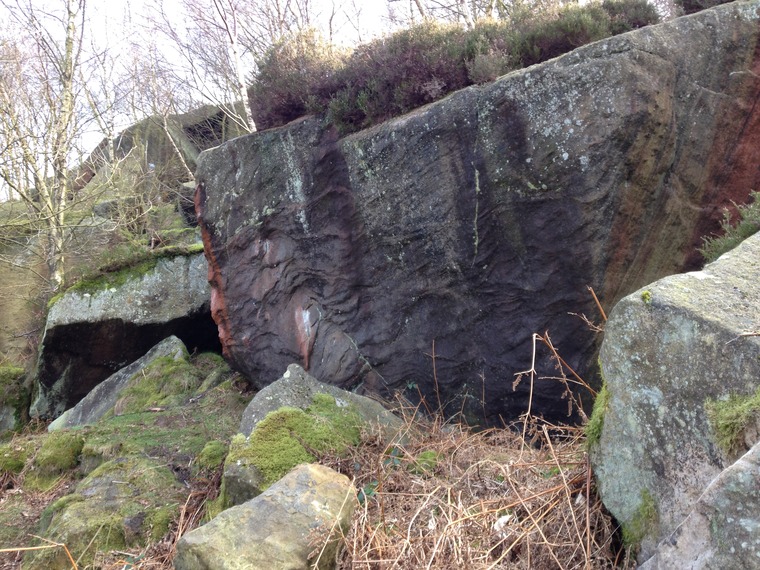 1
2
3
Otzi 2 / 3
The left arete requires a dynamic approach and has a tricky mantel finish.

Sit start up the front face. No arete.

Sit start on same holds as Otzi but trend left onto and up Mantel arete.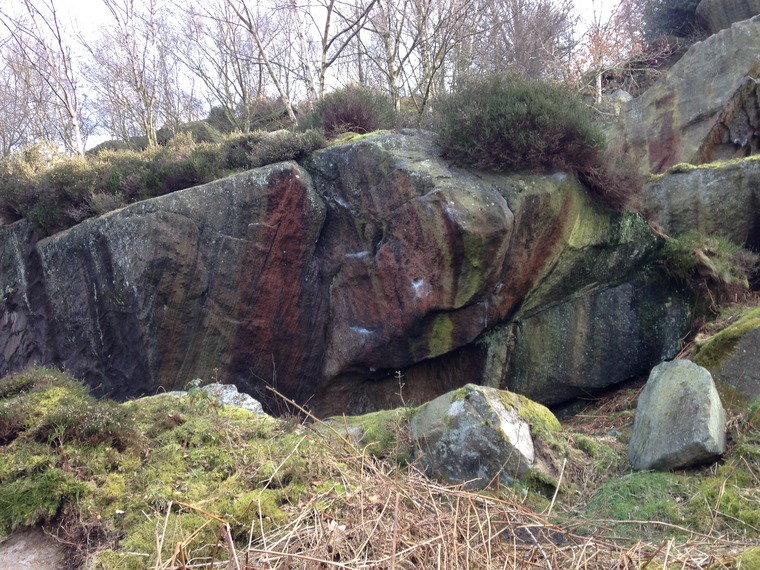 1
2
3
Otzi 3 / 3
On the block below and left of ROTW (Facing away) climb the left hand features

B9 CD P1 in the Cameron Duff guide. Start on the back shelf and climb through the short roof/prow on pockets. Name dreamt up due to the proximity of Rolo and the fact you finish up Low Arete.

Sit Start