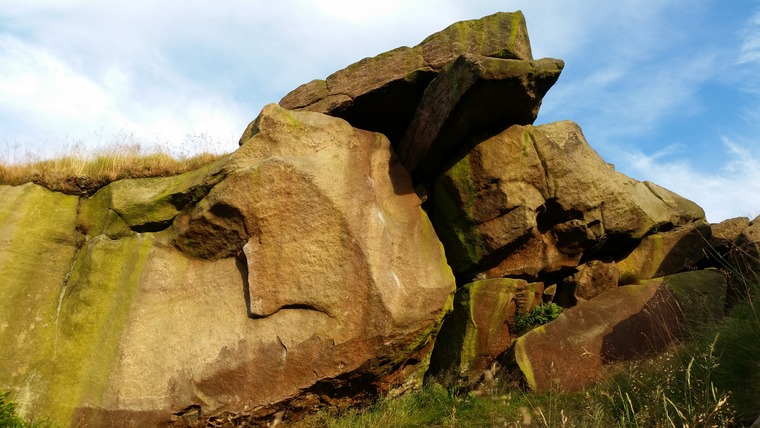 1
2
3
4
5
6
7
DMZ Boulder 1 / 1
Starting at the left end travel all the way right and under the roof.

Up the flakes.

sit start from the hidden pocket under the lip then up the lay aways

up the line of lay aways on the right (large left flake is out). CD B29 P4.

Start for DMZ, exit via left flake.

To the roof then exit right.

From lowest two sidepulls and good left foot hold on the face, slap your way up the two flake lines using compression.
Almscliffe
Climbing has been limited!
https://www.thebmc.co.uk/modules/RAD/ViewCrag.aspx?id=465
The crag is on privately owned land and is not designated as open access. This means that it's very important that climbers look after the crag and behave well to maintain a good relationship with the farmer and the currently excellent access we enjoy.
03.11.2016:
The farmer has recently asked for Almscliffe to not be used as a nightime/lamping venue and the BMC asks climbers to respect his wishes.