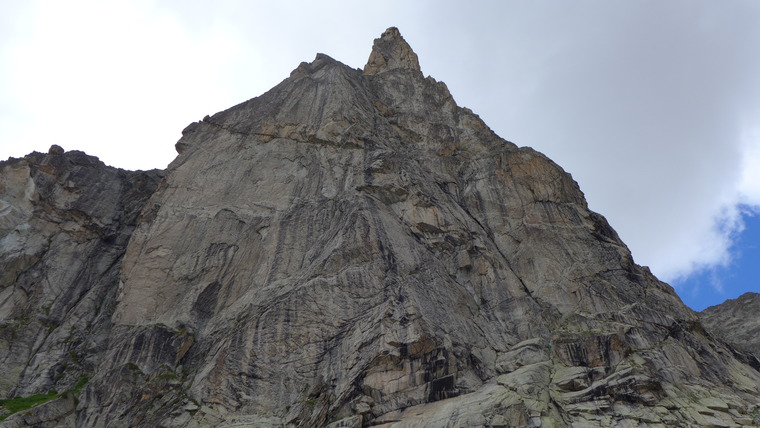 Visite Obligatoire, 5.10c
400m, very sustained, most of the pitches 6A/6A+, some topos state two moves of 6B, fully bolted, except in the two last pitches you might need a friend or two.
2 ascents logged with grade opinion 5.10d.
Ascents from public tick lists

One of the best sports climbs I've ever climbed. Very highly recommended. 8h from hut to hut. The grade depends on topo, Swiss Palasir topo says it's mostly 6A+ but with 2-3 moves of 6B, whereas most other topos say 6A, but one pitch of 6A+. I'm leaning more towards the opinion of the Swiss Palasir topo.
Public to-do list entries