New visual look of 27crags.com
Hi,
I'm a long-time user of 27crags.com. I think it's a top service. Many thanks to Markus Bengts and many other volunteers who have made the topos of thousands of rock climbing spots easily available for climbers. Without this service, rock climbing in Finland and Sweden would be more difficult.
I am now a member of the 27 Crags volunteer team. In fact, I have worked as the company's CEO since the beginning of 2015. There is no pay for this work, and the entire 27 Crags team deserves big thanks for investing their time and their own money in serving thousands of users (like my self). I want this to change one day, so that I'd be able to hire a coder to develop the features that users have wished.
During this year, we have made progress in many things, and one of them has been updating the visual look of our service. We want to make the service a bit more modern now. Here are some samples of how our service is going to change during the summer and autumn.
Our new logo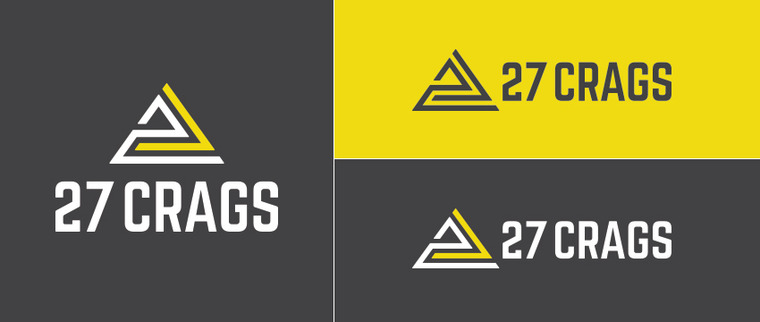 A sketch of the visual look of our online service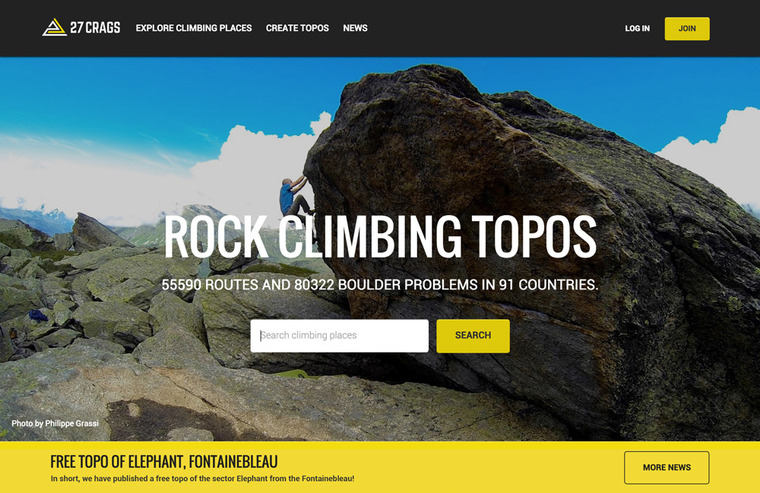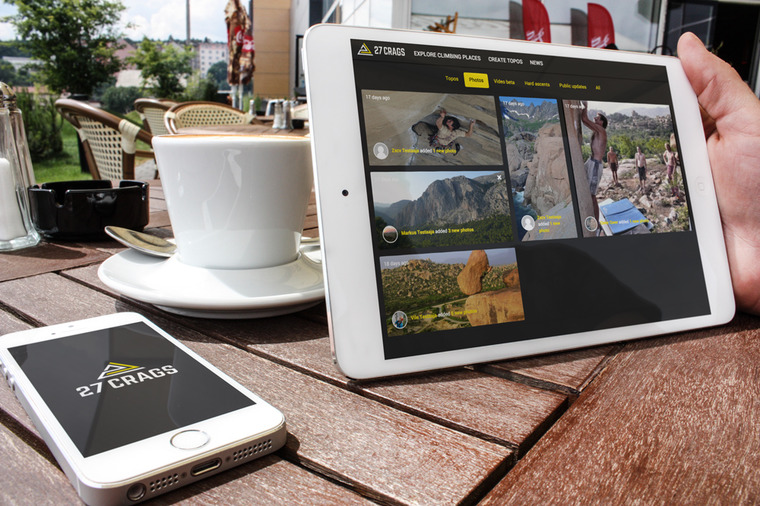 A designer's view of what the long-awaited mobile app might look like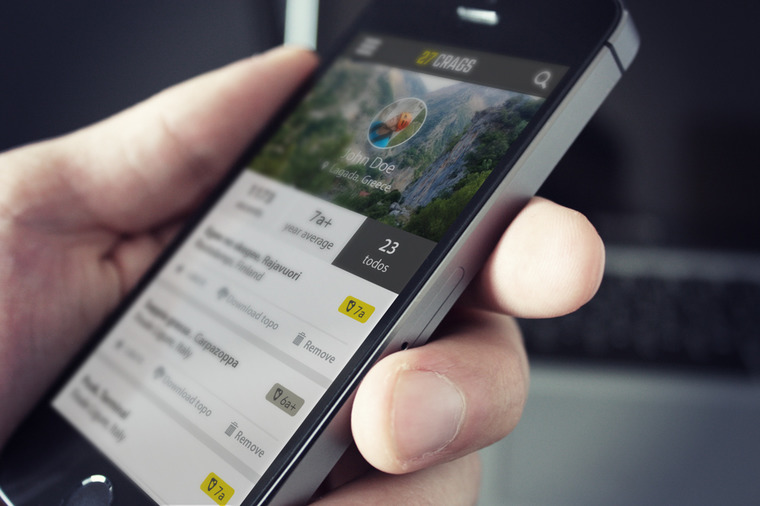 You may send comments and feedback about the new look to me at: ville _at_ 27crags.com