I've visited Kalymnos once before on June 2008. The weather was then much hotter and during the second week, it was practically impossible to try anything at your normal limit. It was proven that even a usual warm up route can turn into epic fight at 35°C.
In this sense, March-April was clearly better choice. We were lucky to have good weather during the whole two weeks. Well, maybe one rainy day, but our climbing was not limited by the weather anyway.
Once again I got convinced that this little Greek island must be among the very best venues for sports climbing. Lots of quality routes within reasonable hiking distance. Could have prepared better for the rest days with a good book though...
o--------o
Arriving to Sikati cave after 40 min hike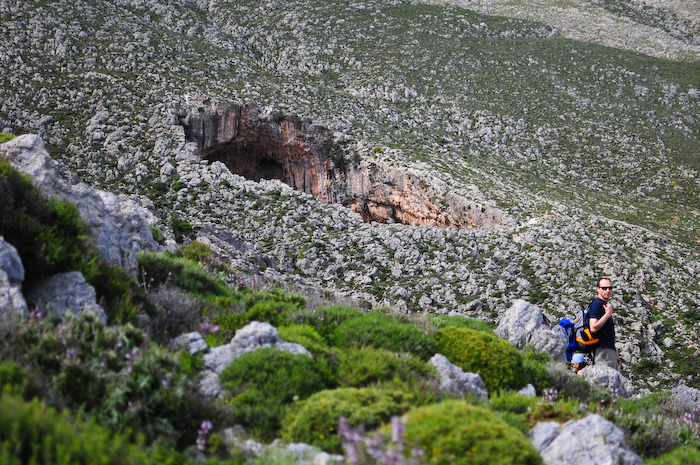 Fallen tufas erected at the bottom of the cave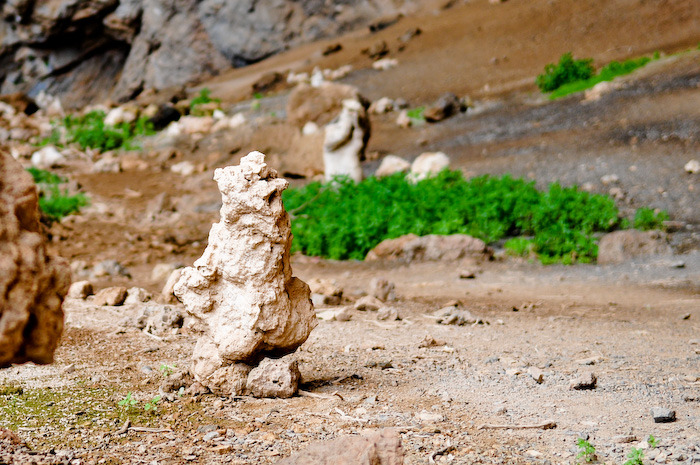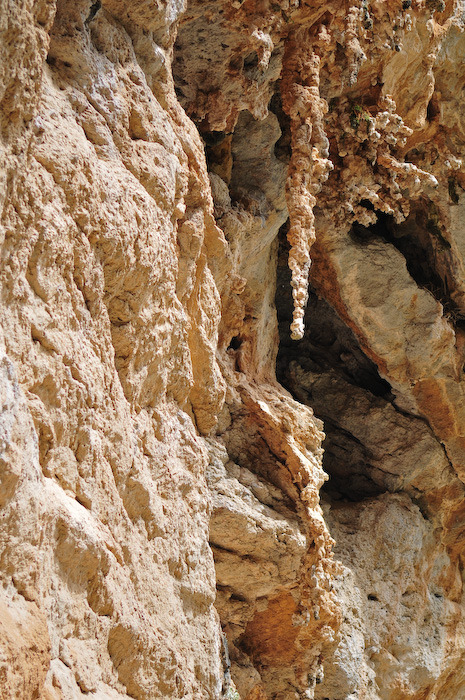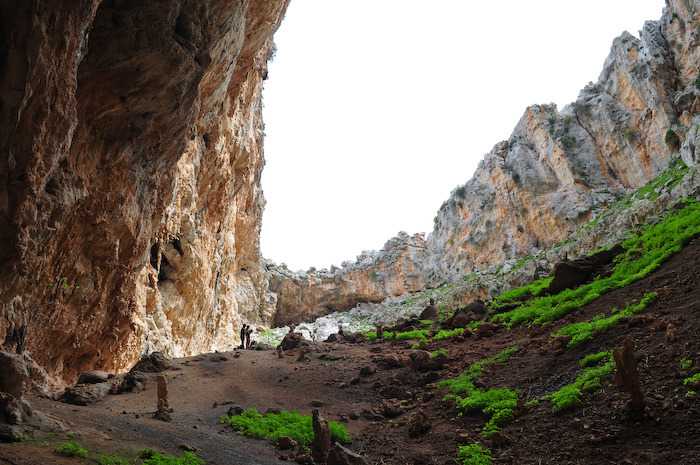 A climber starting up 'Lolita' (7a). Can you spot him!?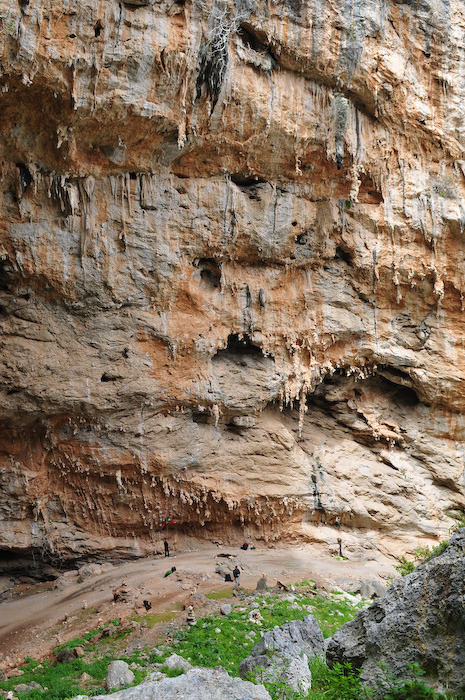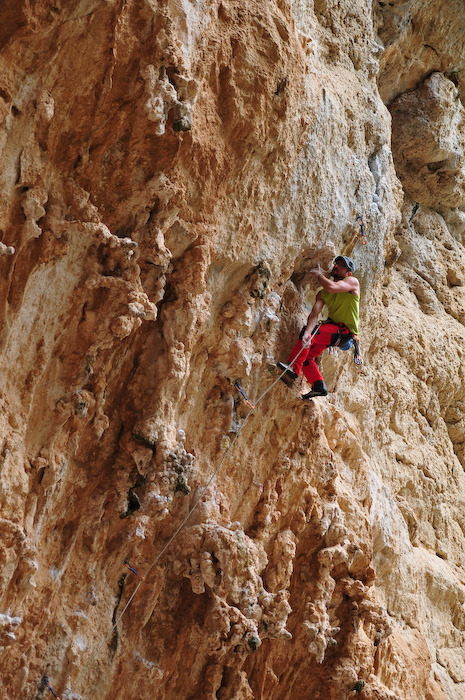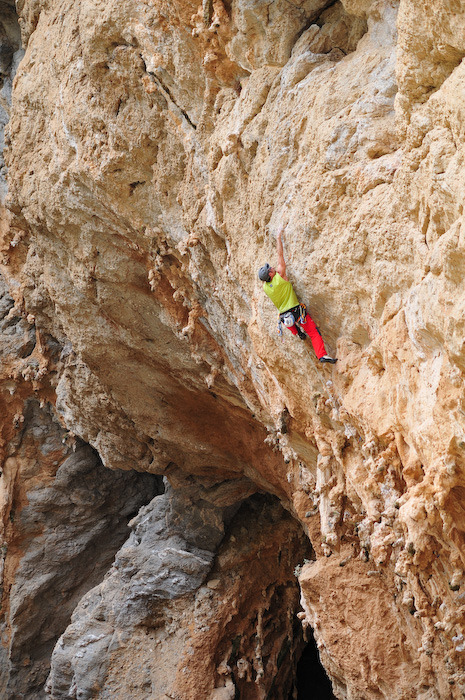 A climber on 'Arugliopoulos' (7c+) at sector Odyssey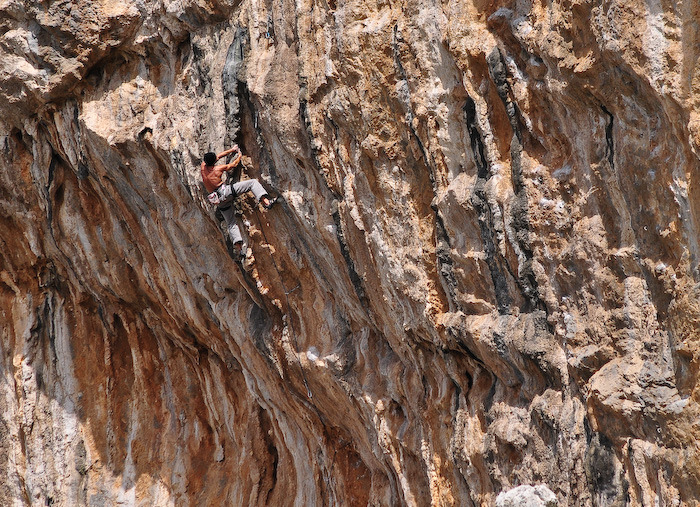 'Lucky Luka' (7b) at Odyssey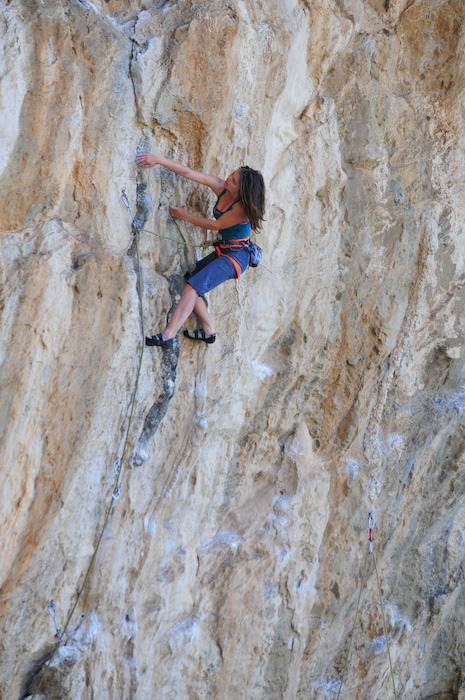 A view from sector Jurassic Park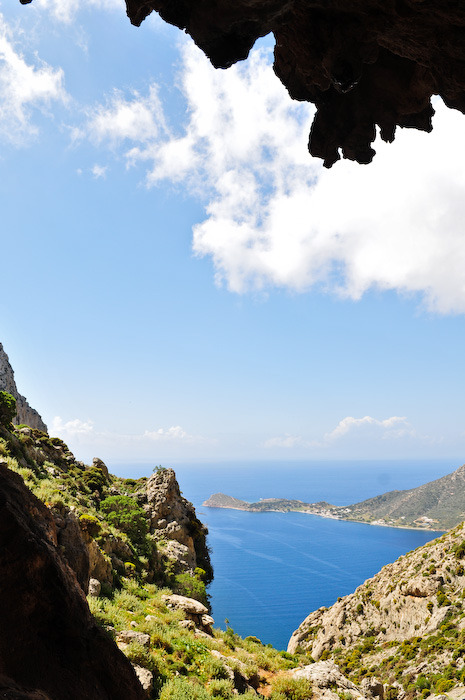 A new route in the making at Jurassic Park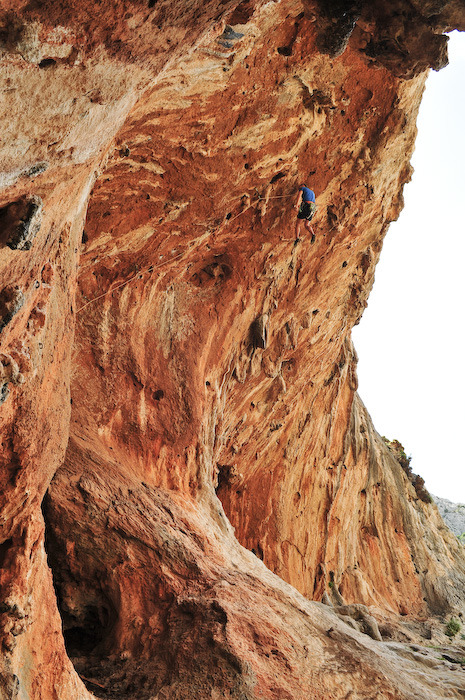 Mandatory art photo, shot at Pothia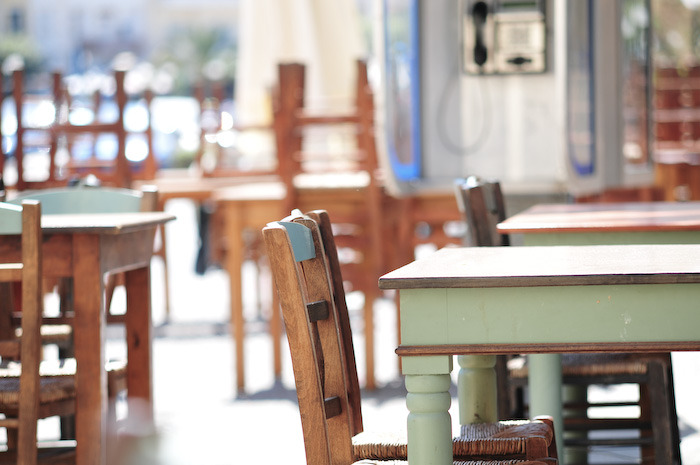 Local flora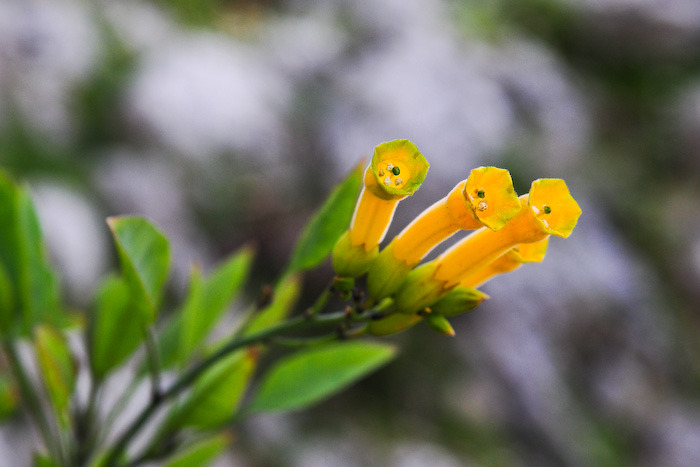 Mandatory sunset photo, shot at Kantouni beach